Formitize marks its ninth birthday on 1 July 2021. What began as a tool to collect form information in the field has become an all-in-one business platform.
Founder & CEO Matt Burge cites challenges including the COVID-19 pandemic, increasing competitors, restrictions within the name Formitize and competing development priorities.
The greatest achievements according to Matt are the client base, the ability to generate efficient solutions, the fabulous Formitize team and the strength of the offering for businesses of all sizes.
2012 was the year of the London Olympics, Hurricane Sandy, Julia Gillard's famous speech about Tony Abbott being a misogynist, Obama's re-election as US President and the unveiling of a second (younger) Mona Lisa.
In the midst of it all, Matt Burge was presented with an opportunity to change the way that paper-based businesses work right around the world, which led to the official creation of Formitize on 1 July. This year Formitize celebrates its ninth birthday, marking nearly a decade of continued improvement in the area of smart business solutions.
The origins of the company were fortuitous, the result of Matt seeing an opportunity to streamline paper-based processes across a range of industries. "The concept of Formitize actually came with [my] previous business, a B2B telecoms company. We had a reseller who was looking to develop an app to collect order information for us to process the telecoms orders, and he brought it in one day and showed it to me. It was a very rudimentary, basic form that was just collecting customer information. But the ability to fill in a form in the field, process it and have it available in our back end, I just looked at it and said 'wow, this has got massive potential… not just for our industry, but for every industry wherever there's somebody in the field collecting information', says Matt.
The name Formitize has presented some challenges along the way. "Formitize was originally a combination of Forms and Digitise. We were all about digitising paper forms, and that's really where I saw the future of the business nine years ago. In terms of now, it actually doesn't suit our business as well as I'd like it to because when people see the name Formitize they tend to think of paper forms and assume that's all we do. So our challenge has actually become letting people know that we do a lot more than just paper transformations," says Matt.
But the moniker isn't the only challenge facing Formitize in recent times. With a surge of competitors consistently flooding the market, Formitize is committed to new development, integration and innovation to ensure it remains at the forefront of the industry. It's Matt's vision to see Formitize become the world's favourite smart business platform; "something that you love spending time in." He aspires to make it intuitive, simple and effortless to run a business from one integrated platform.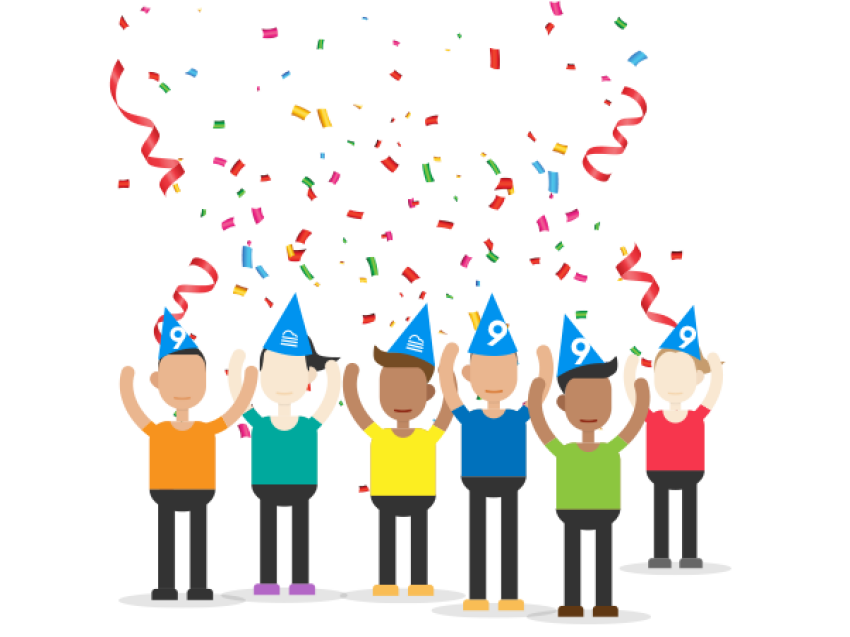 The global pandemic over the past 18 months has been bittersweet for Formitize, presenting new challenges and opportunities unlike any others in history. It saw the acquisition of new clients and processes that may not have otherwise occurred, as well as the development and release of EVRsafe, a visitor registration tool that has been adopted by thousands of businesses.
Unfortunately the flipside has been less agreeable. "But we've also seen businesses suffering, and that's been a tough thing to do. Old, established businesses that had great processes and great practices who were severely damaged by the pandemic and everything that came from it," says Matt.
Development presents another difficulty. With a new version in the pipeline and extensions being made to the current version, it can be hard for the development team to prioritise their efforts. "We're balancing [a really diverse list of] client requirements and requests with the direction that we want to take the solution [in]," says Matt. Although he identifies this as the trickiest part of his day, an openly communicative development team and a business culture that welcomes client feedback has been instrumental in setting productive parameters.
These challenges are offset by Matt's favourite part of the day: the welcome calls to people who have signed up for a free trial. "I love hearing those conversations where our welcome callers say, 'Great news! You've come to the right place. Relax – we can do this for you.' Just hearing those problems being solved everyday – it's fantastic just to sit in that environment and hear that being done," he says.
From those simple form-based origins almost a decade ago, Formitize has now grown to include a CRM Customer Database, Job Scheduling and Management, Task Management, Sales Pipeline, Asset Management, Safety, Document Management, Accounts (including Quotes, Invoices and Purchases), Online Proposals and a Compliance Register to manage multi-stage processes such as Incident Reporting and Complaint Management.
There have been hurdles and celebrations, highs and lows. But Matt reflects fondly on the past nine years and the biggest achievements he's conquered. "One of the things I'm most proud about in terms of where Formitize is after nine years is the client base that we have, the ability that we have to generate solutions for all types of businesses very quickly, and the team that we've built that's able to service those clients," he says.
CONTACT
Matt Burge
CEO
E: matt@formitize.com