Keep your team safe in the office and out in the field
The Smart, Paperless & Integrated Safety Solution
Safety and Compliance with real-time visibility so you can sleep at night.
Keeping you and your team safe is a huge responsibility and let's face it, the requirements are only going to become more demanding.
Staying on top of the paperwork and ensuring a safe and compliant business.
Welcome to Formitize Safety.
So many benefits to Smart Forms.
You will love the transformation!
GPS Location Grab
Automatically Time, Date & GPS Stamp to save time and prove location
Voice to Text
Convert speech to text automatically. Awesome for longer descriptions!
Draw on Photos
A picture tells a thousand words. Draw and add text to photos and images
History Tracking
Automated transaction log of all views, edits and status changes managed for you
Sign on Screen
Simple sign on-screen – desktop, tablet or mobile for instant confirmation
Smart Logic
Save time and improve workflow with smart logic decision making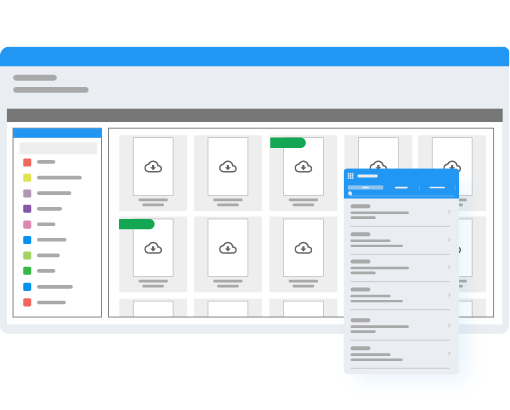 Form Bank Safety Templates ready to go
Form Bank includes hundreds of templates ready to use, including a selection of Safety Forms.
Forms are all set and ready to go for Jobs, Work Orders, Health & Safety, Time Sheets, Accounts, Human Resources, Surveys, Requisitions, Applications and so much more.
Use the drag and drop form builder to edit the template or create your own forms that are perfect for your business.
Safety Docs
Instant Access to Documentation
Resource Document Management stores all of your safety documents in one central location. Updates are instantly available to mobile users and integrated expiry notifications ensure everything is always up to date.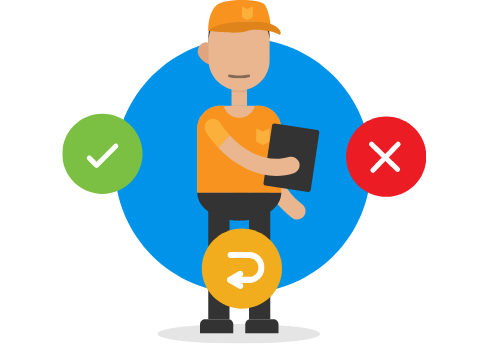 Safety Workflows
Everyone safe by default
With Safety First option on, the field user can't access job forms until the Safety First forms have been completed. The Safety Manager can be viewing the submitted form before the job has started!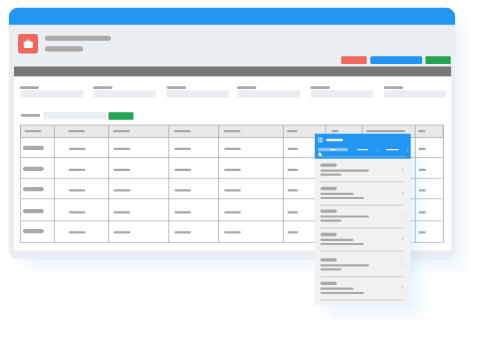 Safety Register
Always know whats happening
Compliance Registers monitor the status of any multi-step compliance requirements. Perfect for Non-Conformance and Incident / Near Miss management. All archived with automated reminders.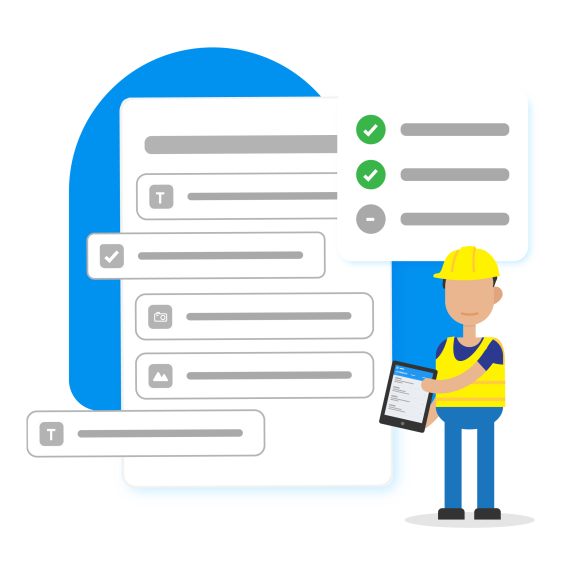 Safety Checklists
Customisable Forms & Checklists
Clear, simple to use Safety checklists, forms, reports and workflows. Customise button text, colors, and actions for all safety and audit scenarios to keep your people safe in a clear and easy to follow process.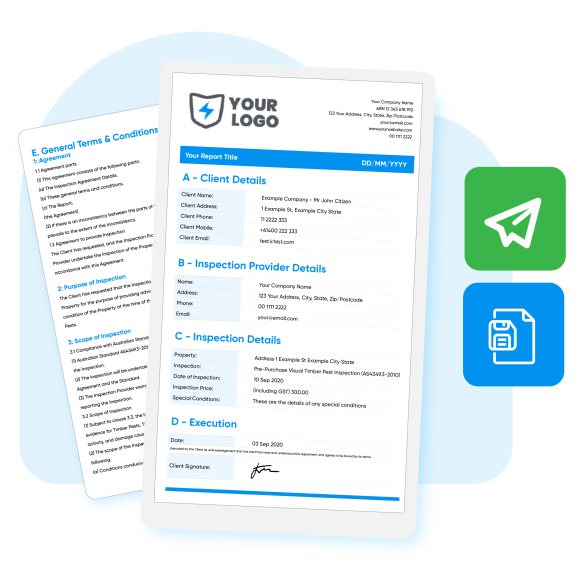 Safety Reporting
Instant Reporting
Create custom reports in just a few clicks on any of the responses to any questions in any of your safety forms. Reporting has never been easier and then simply save the report template to make it even easier for future reporting.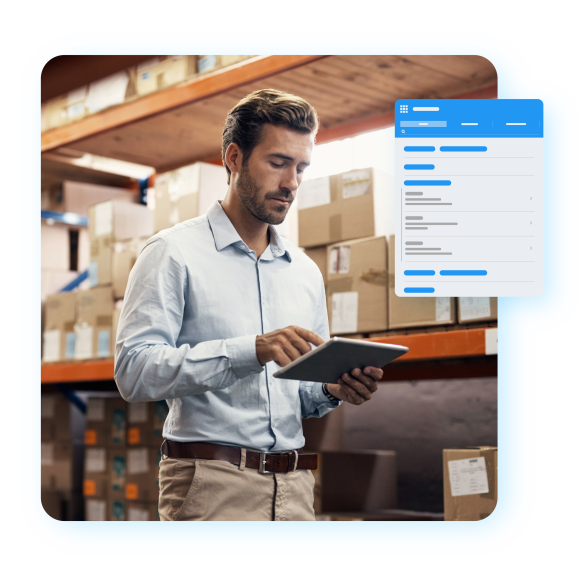 Safety Logs
Safely Archived
All of your safety forms, logs and documents securely stored and archived with instant recall. Time, Date, GPS and User stamped with unique ID and all so very easy to use and manage.
Famous for Incredible Support
Your dedicated Client Success Manager will be there with you throughout your journey.
We can't wait to chat and discover how we can help you get paperless and improve the way your business works.
Give your business the edge