More time, more money and a business setup to grow!
Pest Control App - everything you need to run your Pest Control business.
Ready to take your Pest Control Business to the next level?
Formitize Pest Control App is an all in one platform to help you run your pest control business from the office or out on the road.
Compliant Reports, Customer Database, Automated Reminders, Quoting & Invoicing and a complete Job Management System all in one platform.
Simple to use with templates all set and ready to go, you can be up and running in five minutes.
Welcome to Pest Control App.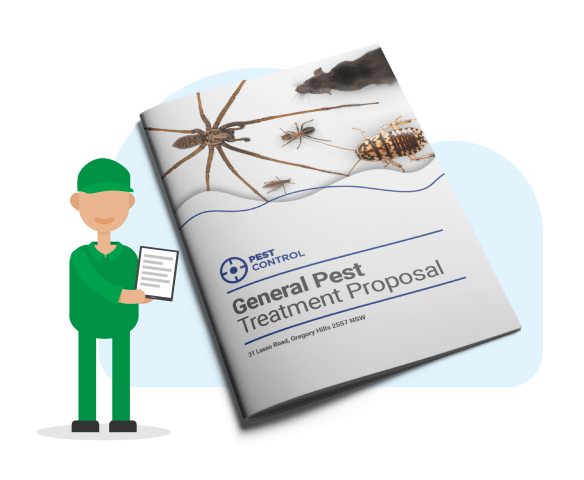 Awesome General Pest Reports
Impress your Clients with beautifully professional General Pest Reports – all fully integrated and ready to go.
• Pest Management Treatment Proposals & Record
• Chemical Application Records
• EPA Pesticide Application Records
• General Pest Service Record
• QBCC Form 16
• And more all ready to go.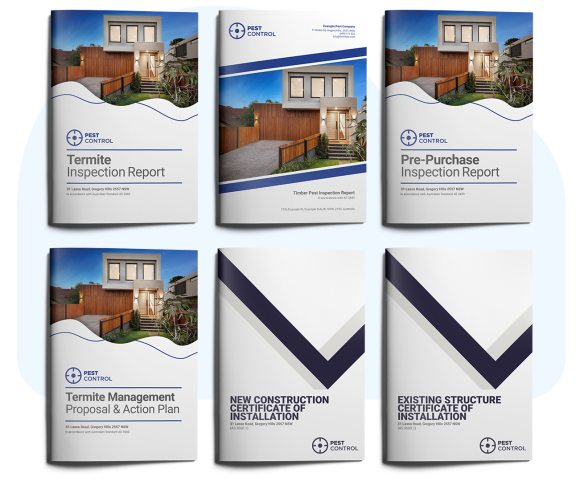 Give your business the edge with a full suite of Termite Reports your clients will love
Welcome to the next generation in Termite Reporting.
Your Inspectors and Technicians will love the Mobile App, your Admin Team will love the Editing Tools and your Clients will be super impressed with the Report presentation.
• Termite Inspection Report (AS 3660)
• Timber Pest Inspection Report (AS 3449)
• Pre-Purchase Inspection Report (AS 3439)
• Termite Management Proposal & Action Plan (AS 3660)
• Preventative Termite Management Plan
• New Construction Certificate of Installation (AS 3660.1)
• Existing Structure Certificate of Installation (AS 3660.2)
• NPMA Wood Destroying Insect Inspection Report
• PMANZ Wood Destroying Insect Inspection Report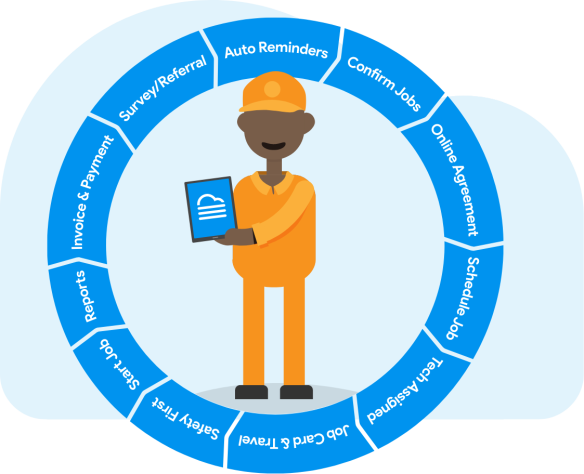 Smart end to end Job Management will change your life!
Smart Automation to manage & track your complete job process from start to finish – and so easy to use!
• Perfect for Single and Recurring Jobs
• Schedule and book from the Desktop or App
• Schedule by Client, Location and Zone
• Automated Notifications when Job Created & Accepted
• Notification & Route Guidance for Technicians
• Automated updates as Job progresses
• Integrated Health & Safety Forms & Checks
• All the right Forms & Reports ready to go
• Automated Updates and Client Survey
• Quote & Invoice instantly from the Job
• Smart, automated & not a piece of paper in site.
CRM Customer Database. Everything securely stored in one place.
Some CRM's manage customers, others manage jobs.
This Pest Control CRM does both and a whole lot more…
• All Client Details
• Contacts, Locations & Zones
• Full History of Jobs, Forms and Reports
• Visibility of Future Recurring Jobs
• View Photos from all Reports
• Store Client Contracts & Agreements
• Manage Sales Leads & Enquiries
• Instantly Quote & Invoice
• Sales Lead Pipeline.
Asset Management delivers awesome Bait Station Monitoring
Bait Stations can be assigned directly to customers and their different Locations or sites.
QR Code links directly to the asset and records all details with Change Log.
Smart Forms and Jobs integrate to enable extremely flexible and adjustable recording forms.
Smart Assistants
Save time, Smart Assistants are on it for you 24/7-365.
Automate so much administration time, maximise future appointments, impress your clients and grow your business.
• Send automated reminders and updates
• Options for letters, Email and SMS
• Automatically personalise with Client and Job Details
• Customizable wording for different Job types
• Automated "Running Late" notification
• Auto updates as Jobs moves through Stages
• Automated Job Survey to Client on completion.
Online Contracts, Agreements & Proposals
Online Agreements for instant signing
• No more email > print > sign > scan > email back!!!
• Clients just click on link, read and sign on screen
• Works beautifully on Mobile or Desktop devices
• No more delays
• Instant PDF generated with everything included
• Commercial Contracts back in minutes
• Inspection Agreements & Proposals all ready to go.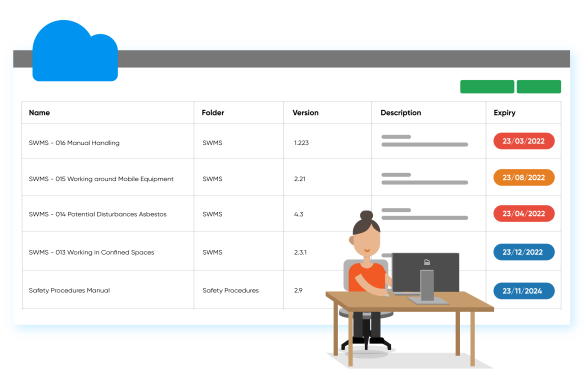 SDS & Licence Library with Document Management
All of your SDS's, Licences, Registration and company documents managed for you with automated expiry date alerts.
• The perfect way to store documents
• Custom folders to suit your business
• Auto Expiry Management
• Access from mobile app or desktop
• Swipe to view, print or email
• Permission based access.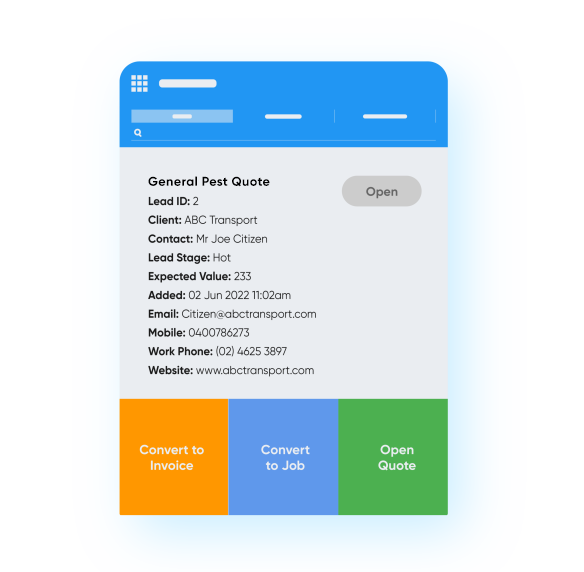 Quoting & Invoicing beautifully Connected!
Instantly generate Quotes, Invoices and Purchases in seconds. Use stand-alone or integrate beautifully with existing software like Xero and Quickbooks!
• Add Photos & Attachments
• Add Signatures
• Take Card Payment
• Integrate with Jobs
• Full visibility in CRM
• Automated Quote Follow-up
• Automated Invoice Chasing.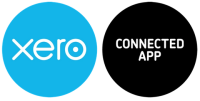 Pricing
The power of the Formitize platform combined with the Complete Pest Control Pack.
Everything you need, all in one place. The Pest Control Pack powered by the Formitize platform creating the ultimate Pest Control solution.
Formitize Platform Subscription
$29 .99 /month per user
The Formitize platform with all of the following modules included:
CRM Customer Module
Jobs Module
Smart Forms Module
Documents Module
Accounts Module
Sales Pipeline
Pest Control Industry Pack
$19 .99 /month per company
The complete Pest Control Pack ready to run your Pest business:
Pest Control Job Templates
Pest Control Job Automated Reminders
Pest Control Specialist Reporting Suite
Pest Control User Groups and Permissions
Pest Control Resource Document Folders
Pest Control SDS & Chemical Document Library
Pest Control Online Agreements (Webforms)
Pest Control Station Monitoring (Asset Management)
Try for Free
Testimonials
Don't just take our word for it
Give your Pest Control
business the edge today!