Building Inspection App
Inspect with precision, report with confidence

Everything you need to run an incredible Building Inspection Business.
Building Inspection App is the all in one platform to run your professional Building Inspection business.
Full Inspection Reporting Suite, Customer Database, Automated Reminders, Quoting, Invoicing, Job Scheduling and so much more.
So simple to use, you can be up and running in ten minutes with a professional platform enabling you to "inspect with precision and report with confidence!"
Welcome to Building Inspection App.
Complete suite of Agreements
and Inspection Reports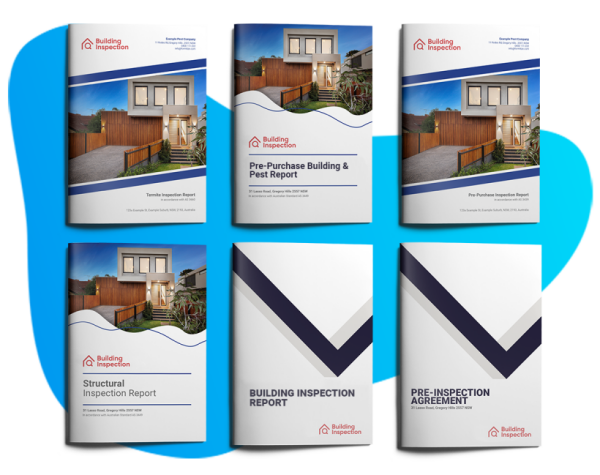 Online Pre-Inspection Agreements
No more printing, signing and scanning delays with instant online agreements that your clients will love.
Report with confidence, Inspect with precision
Professional and compliant suite of Reports that you can edit and adjust to be perfect for you.
Adjust the reports to suit your business.
Use the drag and drop Form Builder to edit the Reports to be perfect for you.
Smart, automated job management in the office or on the road.
You can now assign jobs and monitor their progress with integrated client communications that will really impress your clients from start to finish.
Easily schedule one off and recurring jobs.
Use Job Templates to quickly and easily schedule jobs from the desktop or mobile app in seconds with everything you need automatically included.
Automated reminders to ensure no appointments are missed
Automated reminders will keep you and your clients up to date and informed. They will love your level of communication and care.
Simple customer communication
The CRM customer database stores everything securely in one place enabling you to call, sms or email clients with a simple slide and click. All Reports, Jobs and Agreements ready to access from anywhere.
Improve your Inspections
Smart tools to help you
be more efficient and accurate
Photo Capture & Drawing
A picture tells a thousands words. Embed photos into your forms from the device camera or library. Integrated drawing tool enables draw on photos, plans, mudmaps and more.
Calculations & Required Fields
Avoid calculation errors forever with automated calculations and Required Fields prevent the form being submitted until all mandatory fields have been answered.
Automated Workflows
Trigger automated actions and workflows based on form submission or answers given to specific questions. Powerful, business transforming automation that is so easy to use.
Signatures & GPS recording
Capture onscreen signatures, automated time and date stamp and GPS location to provide incredible compliance, visibility and accuracy (and save a whole lot of time too)
Voice to Text & Recording
Integrated Voice to Text will change your life. Simply click and speak and watch your longer sentences and descriptions convert to text, so fast and so easy to use.
Match your Process
Rearrange the Form so that it matches your Reporting Process. Adjust to suit the way you approach a property or room inspection to give a personalised experience.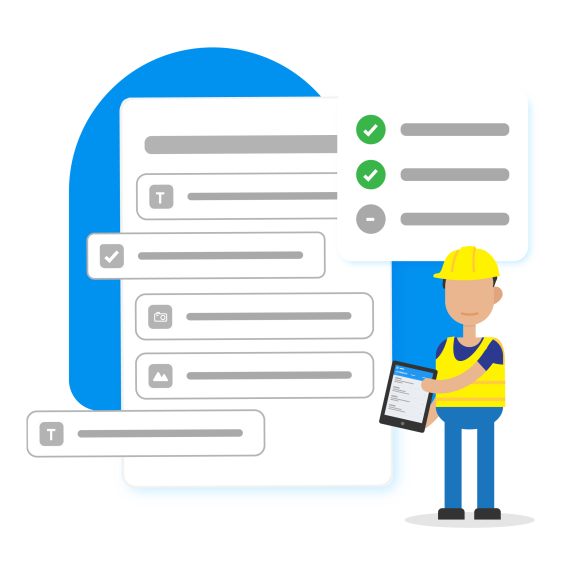 Customise & Create New Reports
Drag and Drop Form Builder
Create your own Reports with the smart drag and drop form builder. More than twenty awesome tools included to build forms perfectly suited to your business.
CRM Customer Database. Everything securely stored. All in one place.
Some CRM's manage customers, others manage jobs.
The Building Inspection CRM does both and a whole lot more…
• All Client Details
• Contacts, Locations & Zones
• Full History of Jobs, Forms and Reports
• Visibility of Future Recurring Jobs
• View Photos from all Reports
• Store Client Contracts & Agreements
• Manage Sales Leads & Enquiries
• Instantly Quote & Invoice
• Sales Lead Pipeline.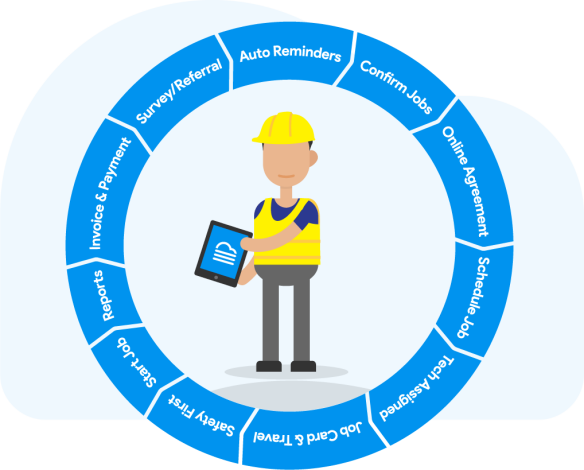 Smart end to end Job Management will change your life!
Smart Automation to manage & track your complete job process from start to finish – and so easy to use!
• Perfect for Single and Recurring Jobs
• Schedule and book from the Desktop or App
• Schedule by Client, Location and Zone
• Automated Notifications when Job Created & Accepted
• Notification & Route Guidance for Technicians
• Automated updates as Job progresses
• Integrated Health & Safety Forms & Checks
• All the right Forms & Reports ready to go
• Automated Updates and Client Survey
• Quote & Invoice instantly from the Job
• Smart, automated & not a piece of paper in site.
Online Pre-Inspection Agreements
Open and pre-populate your Agreement
Pre-populate your Agreements with known details such as Client Name, Property Address, Inspection Details and Pricing before sending weblink.
Email Templates with embedded weblink
Email the Agreement weblink using template to pre-populate information automatically to save time. The email contains a weblink for the client to simply click to open.
Customer signs Instantly on screen
Your customer views the agreement on phone tablet or desktop, signs and receives instant copy with your client file instantly updated.
Drag and Drop Icons
Drag and Drop Icons
Dedicated legend icons can be added to your forms to perfectly suit your business drawings. The icons can then be simply dragged and dropped onto the drawing. The perfect tool for bait stations, electrical points, plumbing fittings and so much more.
Import & Draw on Plans
Import & Draw on Plans
Easily upload site and floor plans or attach them to a job for field users to access and update. Multiple option drawing tool adds many features.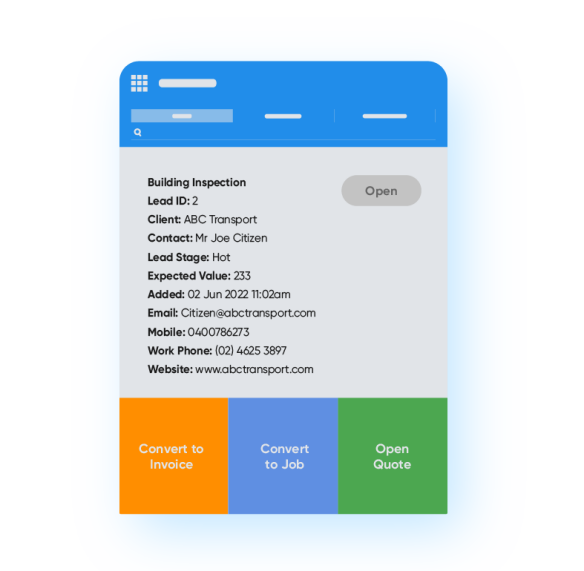 Quoting & Invoicing beautifully Connected!
Instantly generate Quotes, Invoices and Purchases in seconds. Use stand-alone or integrate beautifully with existing software like Xero and Quickbooks!
• Add Photos & Attachments
• Add Signatures
• Take Card Payment
• Integrate with Jobs
• Full visibility in CRM
• Automated Quote Follow-up
• Automated Invoice Chasing.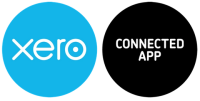 Pricing
The power of the Formitize platform combined with the Complete Building Inspection Pack.
Everything you need, all in one place. The Building Inspection Pack powered by the Formitize platform creating the ultimate Building Inspection solution.
Formitize Platform Subscription
$29 .99 /month per user
Formitize platform with all of the following modules included:
CRM Customer Module
Jobs Module
Smart Forms Module
Documents Module
Accounts Module
Sales Pipeline
Building Inspection Industry Pack
$49 .99 /month per company
Complete Building Inspection Pack ready to run your Inspection business:
Building Inspection Job Templates
Building Inspection Job Automated Reminders
Building Inspection Specialist Reporting Suite
Building Inspection User Groups and Permissions
Building Inspection Resource Document Folders
Building Inspection SDS & Chemical Document Library
Building Inspection Online Agreements (Webforms)
Try For Free
Testimonials
Don't just take our word for it
Frequently Asked Questions
Give your Inspection Business the Edge