Deliver outstanding service and grow!
Schedule, manage and optimise jobs for your mobile workforce.

Smart Job Management delights customers and sets the business up for growth
Get your Job Management right and watch your business grow.
Smart Job Management is all about automating mundane and repetitive tasks so you and your team can focus on the customer experience.
Jobs has everything in one place, is easy to use and adapts to suit your business with a whole suite of smart tools to save time, improve performance, communication and visibility.
Welcome to Smart Jobs!
Cloud Scheduler
So easy to schedule all job types
Drag and Drop to create single or recurring jobs in seconds with real-time dashboard visibility.
Smart Communications, Safety and Form Workflows
Automated customer communications, safety processes and form workflows that transforms businesses.
Safety First​
Fully integrated, paperless Safety First solutions ranging from simple safety checklists through to complete Safe Work Method Statements and Risk Assessments customised to suit you.
Job status updates
Powerful, drag and drop scheduler to manage one off and recurring jobs. Smart notifications, reminders and status updates help keep you and your clients always up to date.
Quote, Invoice & Take payment
Creates Quotes in seconds and convert to Job or Invoice. Automated Assistants will chase Quotes and Overdue Invoices for you, Card Payment and awesome integration with Xero and Quickbooks.
Customised job forms
Job forms attached to a job can be completely customised using the form builder to collect exactly the information your business needs.
Future appointment reminders
Maximise every sales lead or enquiry with automated follow up and integrated pipeline. Create and assign tasks manually or by automated workflows.
Job Assigned Notifications
Jobs can be set up as one off or recurring. Automated job notifications advise users that a new job has been assigned to them.
Job Visibility
Visibility from Desktop or App
Monitor the status of all jobs in real-time as they move through job stages.
Incredible visibilty of where jobs are up to with automated alerts and communications to keep everything on track.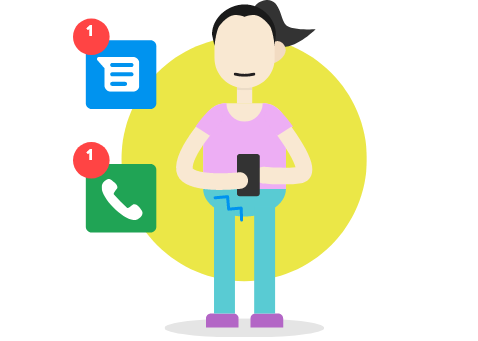 Communication your clients will love
With Late Notifications and Travel Loggin in "On Route" mode, if the field user is running late for an appointment, one click to send a Late Notification by call or SMS keeps the client fully updated.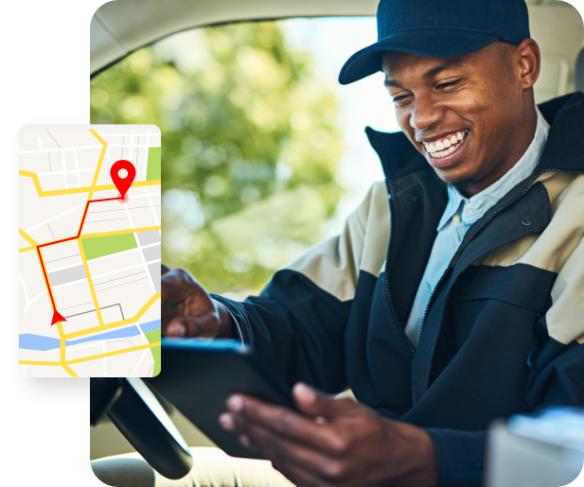 Route Guidance & Travel Logs
Route Guidance
& Travel Records
Automated route guidance from current location to job location. Track travel time, travel breaks and arrival times automatically. Job History provides a full record of all events throughout the job.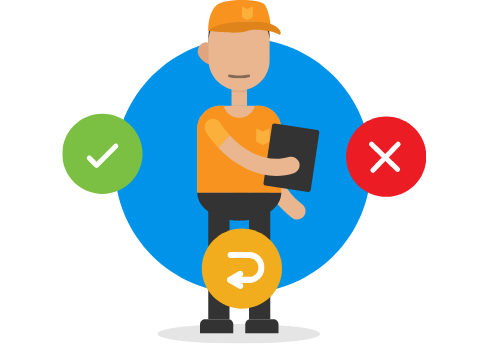 Accept, Reject or Re-Schedule
Safety, Job Forms
& Workflows
Safety First Forms ensure the job cant start until the Safety Forms have been completed. Specific Job Form templates ensure the right information is being collected for each different type of job and when the forms are submitted, all of the smart workflow logic is enabled. So powerful, yet so simple to use.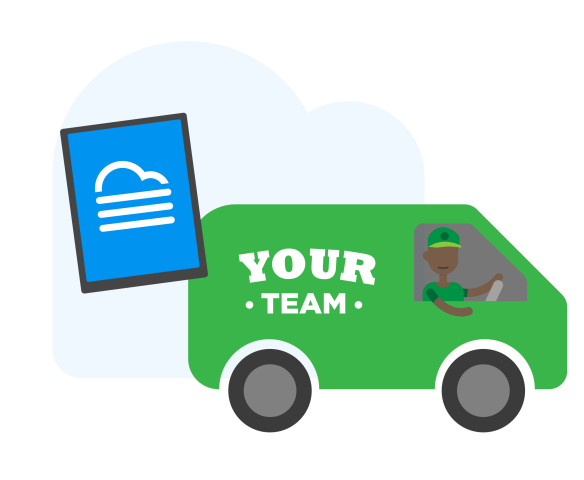 Outgun the Big Guys!
Smart Templates, Communication and Management
Small businesses can now provide a superior customer experience by working smart. Job Templates, automated communications and the ability to access everything from the app or web management portal saves so much time helping you deliver an incredible service.
All of this smart technology and time saving for an add-on price of just $19.99* a month!
* Smart Routing is an Add-on Feature for clients that wish to opt-in. Pricing is $19.99 per month for Business Clients while Enterprise Clients start from $250 per month. All prices exclude GST for Australian entities.
Give your business the edge