Refer a friend and get $100 to spend
We'll reward you for sharing the love!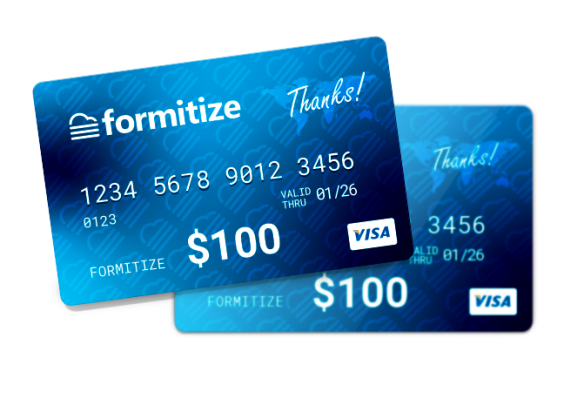 The Benefits of Sharing
Do you love using Formitize?
Do you have a friend who might benefit from a complete business solution, too?
In the spirit of sharing, we're giving our valued clients a $100 pre-paid Visa card for every friend they successfully refer to Formitize.*
The main way Formitize attracts new business is through word of mouth. This is really exciting for us and keeps us focused on making sure we're doing our best every single day.
Start sharing the love
Just fill out your details, along with your friend's details – whether they're a sole operator or part of a multinational corporation – and we will get in touch with them.
Terms and Conditions
New clients cannot have undertaken a free trial in the past.
New clients will be qualified and invalid accounts will be exempt.
AU$100 pre-paid Visa will be paid for all genuine qualified conversions; there is no limit to the number of referrals that can be attributed to the one referrer.
Formitize obtains the right to change or terminate the Refer A Friend program at any time.
AU$100 pre-paid Visa will be sent upon the successful conversion of a free trial to a paying client after the 14-day free trial period.