As a business owner, you have one main concern – how to please your customers and keep them happy and satisfied. It doesn't matter what product you sell or what service you offer or even where you are currently located. Your goal remains the same: to provide excellent customer service. And, as you develop your products and improve your services, you need a better way to manage customer relations. Formitize has developed a system to do just that – the Formitize CRM.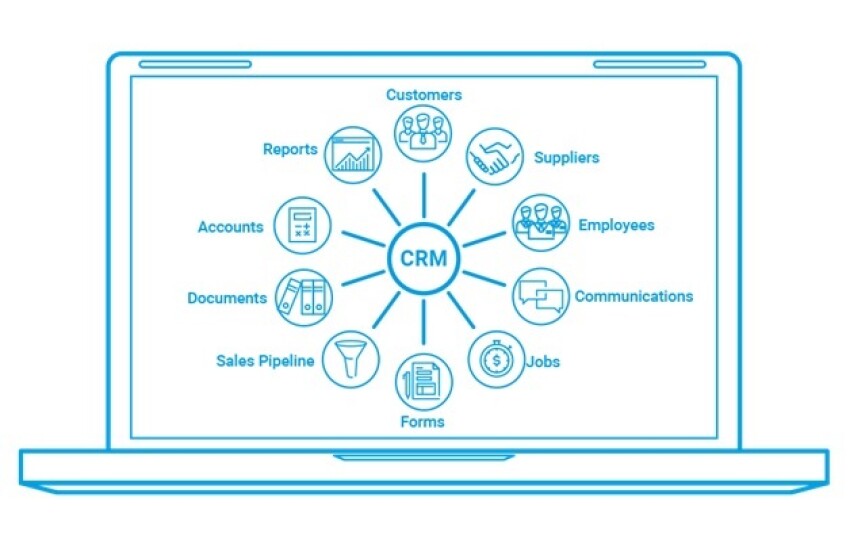 What is the Formitize CRM?
The Formitize CRM is a fully integrated, cloud based customer relationship management system. It is basically your customer database designed to store your customer and supplier contact information and to record all communications, transactions, job details, sales leads, quoted invoices and history with those contacts. The Formitize CRM lets you store every single detail about your customers that you need in order to serve them well. Manage your customer information in one accessible place that is both efficient and time-saving.
A Beautiful Stand-Alone Solution
Whist the CRM works beautifully as a stand-alone solution for any business, it is perfect for field based teams with job management, job scheduling and automated reminder solutions integrated.
You don't have to use the CRM. However, it is a useful tool to keep all of your client details in one place and has many time saving and automated tools to help with business efficiency.
The Formitize CRM also includes an efficient internal Task Management system, a Lead Follow Up solution and a Job Quoting solution to ensure maximum conversions and efficient professional client communication.
Maximize Formitize CRM as you grow your business by storing and managing all of your customer-related information using our paperless app. Staying in touch with your customers is made easy thanks to Formitize CRM.
You can use Formitize CRM to effectively connect your customers with your mobile workforce in the field. Every job, every task, every report is recorded and communication with your clients is made quick and easy. Formitize CRM offers an efficient and effective solution for your entire organization.