Website: https://www.dcw.co.uk/
Facebook: DCW Polymers
Instagram: sustainable_outdoorfurniture
LinkedIn: DCW Polymers
Twitter: DCWPolymers
DCW Polymers specializes in transforming plastic scrap into premium reusable feedstock materials, supplying manufacturing companies in the UK and Europe. They sought a solution to streamline their operations and address challenges such as inefficiencies, lost paperwork, manual data entry, and staff management issues. Their search led them to Formitize, a versatile software platform that offers a range of modules to meet their needs.
DCW Polymers faced inefficiencies, lost paperwork, manual data entry, and staff management issues that hindered their day-to-day operations. They needed a scalable and adaptable solution to overcome these challenges and improve their overall business processes.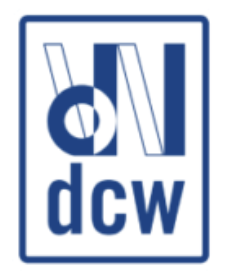 Their objectives were as follows:
Streamline operations and eliminate inefficiencies.

Go paperless and reduce manual data entry.

Improve staff management and accountability.

Enhance customer management and sales pipeline tracking.

Achieve full traceability of materials throughout the conversion process.

Evaluate alternative software solutions and choose the most suitable one.
DCW Polymers selected Formitize after comparing it with other solutions, including ServiceM8, Big Change, Mr. Peasy, Prospect Soft, and Unleashed. They found that Formitize offered more features, better value for money, and scalability for their growing business. The implementation of Formitize included training options such as virtual screen sharing and group training sessions.
DCW Polymers successfully implemented Formitize, integrating it into their existing processes. The training sessions provided by Formitize ensured a smooth transition for their staff. Despite some initial challenges, DCW Polymers overcame them with the assistance of Formitize's support and customer service.
Formitize has revolutionized DCW Polymers' business operations, delivering significant benefits and measurable results. By leveraging Formitize's modules, including accounting, CRM, job management, paperless forms, and reporting, DCW Polymers achieved the following outcomes:
Streamlined operations, saving time and improving overall efficiency.

Eliminated paperwork and reduced errors associated with manual data entry.

Enhanced staff management through improved tracking and accountability.

Optimized customer management and sales pipeline tracking.

Achieved full traceability of materials from the initial stage to the final product.
As DCW Polymers continues to grow, they see Formitize as an essential tool for their expanding operations. They plan to leverage its scalability and adaptability to meet their evolving business needs.
Testimonial:
Emily Almond, from DCW Polymers, shares her positive experience with Formitize:
"Formitize has really helped us with our start-up business. We can easily track orders from start to finish and go paperless for our orders too. It's much easier than the manual paperwork system we had in place beforehand, and we can also use the reports function to track our pipeline sales and turnover. It's brilliant!"
Experience the same benefits that DCW Polymers achieved with Formitize. Book your free demo today and discover how Formitize can revolutionize your business processes. Say goodbye to paperwork and embrace the power of a paperless solution!
Book your free demo today! Formitize – making paperwork paperless.