Formitize Case Study: Termite Solutions
Termite Solutions: www.termitesolutions.com/
Queensland company Termite Solutions provides high-tech termite solutions by fully licenced and insured inspectors. It is a family business founded by Mal Brewer. The licensed and insured team uses the latest infrared technology to detect termites.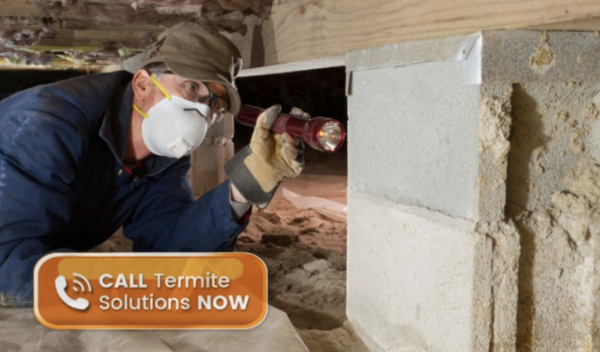 Termite Solutions Owner, Mal Brewer, first heard about Formitize from others in his industry using Formitize.
Challenges
Their previous process created these challenges for their business:
Inefficiencies

Paperwork Getting Lost

Mistakes made
Solutions
They were seeking these solutions:
Reporting

Legible reports
Why They Love Formitize
Mal says, "Formitize provides a valuable contribution to how our business operates. The
Formitize Solution is great and it has made improvements to our business. Formitize is good value for money. We are currently using Paperless Forms and Reporting.
"Our Formitize Account was amazingly easy to set up. We were up and running in no time with a lot of great features. Formitize is a great solution that is simple to use and easy to understand."
Support Tools
They have used these Support Tools within Formitize:
Getting Started Guide

Phone call to the Support Team
Mal says, "Formitize Support and Customer Service teams are very responsive and always very helpful."
When asked to rate the overall Formitize Client Support (1=Very Poor, 10 = Amazing), the team scored 10.
Why They Chose Formitize
Mal says, "We compared Formitize to other solutions before we made the decision to use it. We chose Formitize over Rapids apps because one of our technicians had utilised Formitize with a previous employer and said it's easy to use."
When asked, on a scale on 1 to 10 how likely they were to recommend Formitize to a friend or colleague (1 = Not Likely - 10 = Very Likely), Mal scored a "10."
Experience the amazing features and benefits of Formitize paperless business solution today. Start your Free Trial Today!